5 Ways to Keep Your Escort Date Discreet and Private!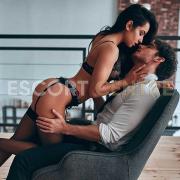 One of the pillars of professional escort dating is the need to maintain superb discretion and privacy. As part of the overall dating service, discretion is highly important for both escorts and their clients. Especially if you are keen on intimate and low-key experiences, keeping your privacy protected at all times is highly relevant.
Even though escort discretion is guaranteed with every date you book, there are some ways to contribute to greater privacy and enjoyment. Especially if you are new to escort dating, here are 5 key ways to spend the most private and discreet get-together- anywhere and everywhere.
1. Book Through an Anonymous Email
If you decide to make an escort booking via email, you can make a special account for your bookings. Of course, to book your date, you will have to share information and details with your escort agency, but having a custom-made email for your bookings is a clever hack to prevent cyber exposure.
2. Use a Prepaid Phone
Booking an escort date by using a prepaid phone is great for when you don't want to use your regular number. Using a prepaid number for your escort bookings is one of the most untraceable options available, and ensures no interference with your business or personal life.
3. Go Incognito
As computers remember most of our information, the safest way to book escort dates is in incognito mode. Whether on your phone or laptop, you can freely use incognito access to explore the escort world and make your booking without any private information leaked. If you do decide to use your regular browser for a booking, ensure you clear your search history once all is said and done.
4. Pay in Cash
The most private way to protect your booking transactions is to always pay your escort in cash. This includes the rate for your date, as well as the tip you'll leave at the end of your date. Paying cash is a popular technique in the escort world and allows no track-record of your spending. One last thing, if you do get a receipt for your booked services, you might want to consider disposing of it as soon as possible.
5. Don't Seek Attention
If you are staying at a hotel, make sure you don't draw too much attention to yourself or your escort. That said, always keep your conversations quiet and visit the bar during least crowded times. In addition, avoid meeting your escort in the lobby upon arrival, but ask her to meet you directly at your room.
Source: https://skipthegames.com/articles/about-escorts/how-to-keep-your-escort-encounters-discreet
Beat Your Boredom BY Visit Our Weekly Blog For News, Tips & Advise!