Escort Etiquette: 5 Golden Rules to Consider for Your Date!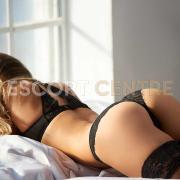 Hiring an escort is a highly pleasurable experience that comes with plenty of options and services. That said, booking an escort comes with a set of rules and musts that will ensure your date is everything you wanted it to be.
Booking an escort follows and requires a certain etiquette, so here are the 5 golden rules to help you organize the ideal escort tryst for you!
Do Your Own Research
In other words, decide what your dream escort date should include. Some of the things you want to consider when booking an escort date include the reliability of the escort agency; the types of services they offer, as well as your chosen escort's personality, physical appeal, and client reviews.
Contact the Agency
Contacting the agency for a booking is usually done via phone or email. That said, you will need to verify your information with the agency so they can reach out and contact you if needed. If you are making an outcall to your home or a hotel; the agency will also need your address of residence or your hotel location.
Payment
Most escort date payments are done in cash and right when you meet your escort. As handing your escort the money is considered bad manners; it is best you place the cash in an envelope and leave it on the table for your escort to count. As far as tips are concerned, they always come last, after your date is done. Again, place the tip inside an envelope and leave it nearby for your escort to find.
The Meeting
Being kind and respectful to your escort is essential for a great date. If you are feeling the nerves, allow your escort to be the ice-breaker and lead the conversation. Avoid discussing prices or asking for unwarranted discounts, as it is not a viable option. Ideally, you want to meet your escort at either your home or a hotel room; from where you can head out for dinner or drinks.
Be Considerate
Just like you are expecting the best from your escort, she is looking forward to seeing you on your best behavior. If you are at a dinner date, allow your escort to choose her own meal and drink. In addition, you can gift her with flowers or chocolate upon meeting her. If your escort is staying the night, the polite thing would be to offer breakfast in the morning or call her a cab.
Source: https://www.uknationalescortsassociation.co.uk/articles/how_to_treat_an_escort_147.html
Beat Your Boredom BY Visit Our Weekly Blog For News, Tips & Advise!