Dating a York Escort: How to be a Classy Client?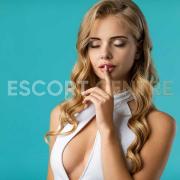 York has to be one of the poshest cities in the UK, and dates at the York VIP escort agency are exactly the same.
If you are keen on escort dating, you'd be happy to learn that, for a great experience, a bit of gentlemanship will do. Escorts are highly popular in York and deserving of your time and manners.
Wondering how to take your client approach from standard to classy?
Here are a few tips that can help you spend the most refined escort date in York.
Envelope It
And by it I mean- the cash. When paying your VIP York escort for her services, it is best you do so in full and just before your date begins. For an extra dose of elegance, place all money in a non-transparent envelope and leave it in a visible spot. If meeting up in town and you have nowhere to leave the money, you can hand it directly to your escort but remember- the envelope and a hint of discretion are always a must.
Drinks
Even if going out for a dinner date, you can always start off the date with drinks. Now, a skilled client would prepare the drinks himself, especially if his York escort is coming for a visit. But, if you are out and about, you can always head to a hotel bar or a regular pub to get some liquid courage before it's time for dinner.
In that manner, a gentleman would never assume what his York escort wants- so it's best you ask for preferences and understand if your escort doesn't want to drink at all.
Mouthwash & Mints
While an obvious one, a clean breath always makes kissing more desirable for everyone. Personal grooming aside, having mints on you can help refresh your mouth after dinner. In the same way, if at a hotel with an escort, feel free to bring toothpaste and toothbrush, just to keep things on the minty side- a gesture your date will highly appreciate.
Boundaries
Escort dating in York is fun and exciting, but there are always boundaries to consider and ground rules to set ahead of time. As can be expected, your escort will likely not agree to everything you desire, but you are always welcome to talk it out and see where your expectations meet. Should your York escort refuse to do something or answer a private question even, be respectful enough to respect her choice.
https://www.aboutescorts.info/the-little-things-that-make-you-a-classy-punter/