6 Rules of Casual Escort Dating: Let Loose Like a Pro!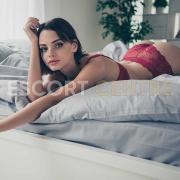 Casual escort dating is a favourable scenario for clients who love living a single life but still don't mind having an ongoing (and super-hot!) companion. As a casual yet professional arrangement, dating an escort comes with various ground-rules that clients should respect if they want to enjoy the experience to the fullest.
To introduce you to escort dating done right, below, we discuss 6 rules of casual dating to keep in mind.
1. Steer Clear from Talks about the Future
In the heat of the moment, you might want to make an upcoming plan or arrangement with your escort, and that's fine as long as you keep your meetings professional and fun. Anything that steps outside the line of your arrangement and goes into the emotional is a tricky ground to steer clear from. You are not here to fall in love, you are here to splurge and be pampered.
2. Respect is the Key
Casual dating doesn't mean not showing your escort the respect she deserves. To the contrary, being respectful and appreciative of your escort date will grant you more fabulous dates together and will ensure your get-togethers always ooze that feel-good vibe.
3. Experiment
A casual escort date offers the perfect ground for exploration and experimentation. If there was ever a fantasy or a fetish you wanted to try but never could, an escort can help you put your desires to practice. What better way to unlayer the essence of erotic pleasure than with an experienced escort who knows exactly how to get you there?
4. Keep It Low-Key
Although a casual arrangement, escorts swear by discretion and privacy and expect the same low-key attitude from you. Dating an escort should be an experience for your eyes only, so why should you want your affair laid out in details for others to know? The answer? You shouldn't.
5. Avoid Being Possessive
The truth is, you are not the first client your escort has dated and you won't be the last. The secret behind a superb escort date is that you get to leave jealousy and possessiveness at the door and enjoy the heat of the moment. Remember, you are the one who chose to date casually and discreetly, so don't let your judgment get in the way of you having a great time.
6. Don't Seek Closure
If you are not interested in dating a particular escort anymore, you don't have to have 'the talk' with her or let her go easy. The thing is, escorts already understand the nature of your agreement and won't ask for 'closure' nor will they hold a grudge if you decide to experiment with other escorts. Talk about hitting two flies in a single strike.
Source: https://www.womenshealthmag.com/relationships/a25632872/casual-dating-rules/?utm_campaign=womheal-2020-tradetracker&utm_medium=affiliate&utm_source=tradetracker&utm_term=137180
Beat Your Boredom BY Visit Our Weekly Blog For News, Tips & Advise!