4 Concerns You Might Be Having about Your Escort Date!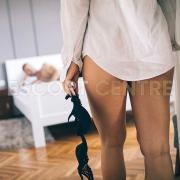 Whether you are new to dating escorts or an advanced client of their services, having the best experience possible is always the goal of your booking. But, what happens when certain aspects of your escort date don't work out as you hoped? It's fair to say that clients are often concerned with the quality of service escorts provide.
Below, let's discuss approaching 4 of the most common concerns that clients have about escorts.
1. The Service
Even though sometimes the service escorts provide will be exactly what you wanted, something might still feel off about your date. If that is the case, you could have been nurturing the wrongful expectations of what your date should look like or you might have chosen an unsuitable escort for you.
Other times, clients might also book an escort that is not especially experienced in a particular field. Should that be the case, rely on escort agencies to assist you in finding your perfect date for every occasion. In addition, also consider that bonding with your escort takes time, so if it is your first date, give attraction some time to kick in.
2. Overly Relying on Escort Agencies
When you think of escort agencies you think of the people who will handle your escort date to perfection. And while that is true, some arrangements regarding your date are solely your responsibility. For instance, an escort agency will help you find a great hotel to meet your escort at, but the accommodation and activities costs are yours to pay.
Moreover, escort centres might help you book trips or make travel arrangements, but they won't organize transport means or cover any of the costs. To avoid misinformation and miscommunication, always reach out to your escort agency for more details on the booking process.
3. You are Distracted
Booking and escort date out of curiosity is one thing, but if you are going to spend the whole date talking business on the phone, why book a date at all? For one, in escort dating distractions take quality out of your limited time together.
Two, arriving for your date stressed ad unfocused will lose the purpose of the service, which is for your escort to help you relax in any way she can. Therefore, lads, turn your phones off and shake off that stress before meeting the girl!
4. Drinking Too Much
Being wasted on your escort date is, essentially, a waste of your time. On one hand, a drink or two of alcohol can help you loosen up, but if you go overboard with it, you will just ruin your date. No escort wants to step out in town with a drunk client, as it attracts attention and hurts your privacy and pleasure.
Pleasure-wise, alcohol is a massive erection killer, so if you are hoping for a steamy night between the sheets, leave drinking at the door.
Source: https://skipthegames.com/articles/about-escorts/13-reasons-why-you-did-not-like-your-session-with-an-escort
Beat Your Boredom BY Visit Our Weekly Blog For News, Tips & Advise!